Polymer Science, Inc. will be exhibiting at MD&M West 2018 in Anaheim, CA on February 6-8. Polymer Science, Inc. manufactures adhesives and coated materials for use in the medical device and wound care industries. Our P-DERM® adhesive materials include acrylics, hydrogels and silicone gel adhesives. Polymer Science, Inc. also offers hydrophilic coatings, as well as, silicone and polyurethane elastomers for a variety of  skin-contact applications. VISIT US AT BOOTH 2147!
We will be highlighting 2 new products at this year's show.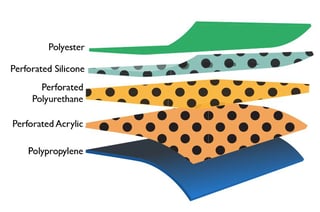 Our PS-2191 was specifically designed for use in the medical wearable device and Negative Pressure Wound Therapy markets. PS-2191 is a 0.17mm thickness perforated ultra high   adhesion silicone gel and acrylic trilaminate. PS-2191 is hypoallergenic, offers longer wear times (>10 day), supports atraumatic removal from the skin and promotes good anchorage to prevent channeling during negative pressure wound therapy.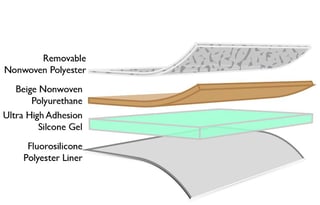 We are also introducing 
PS-2188
which is a hydrophilic skin contact silicone gel adhesive that has been coated onto a beige nonwoven polyurethane carrier. PS-2188 was specifically designed to improve wear characteristics where flexibility and modest resistance to shear are desired, while still offering hydrophilic properties to enhance moisture management beneath the dressing.
 Click here for your exclusive invitation to MD&M West 2018!
To schedule an appointment during the show, please contact us today! We can't wait to see you there!